Powerline Technology
New Powerline Technology Program
Western Wyoming Community College offers the only Powerline program in Wyoming. Employment opportunities are available with rural electric cooperatives, municipal and private utility companies, private contractors and many others. Course material and lab activities are based around the application and theory of distribution and transmission of electrical power. Fieldwork includes operating a digger derrick truck, setting poles, climbing poles, installing anchors and stringing conductors. A Class A CDL is a graduation requirement for this program.
Physical fitness is an important part of the job of an electrical line worker. A careful, detail-oriented personality is also a good quality to possess since individuals will be working with high voltage, often in dangerous situations and bad weather conditions. Safety is a major element of lineworker training. Line work is extremely challenging as the type of projects, conditions and work locations change frequently. Lineworkers perform tasks in an outdoor environment subjected to various weather conditions such as extreme heat or in freezing temperatures in the rain, sleet, wind and snow. The work is done in both overhead and underground lines with the overhead work typically done at heights more than 25 feet above the ground. Lineworkers are often on call at any hour to restore power.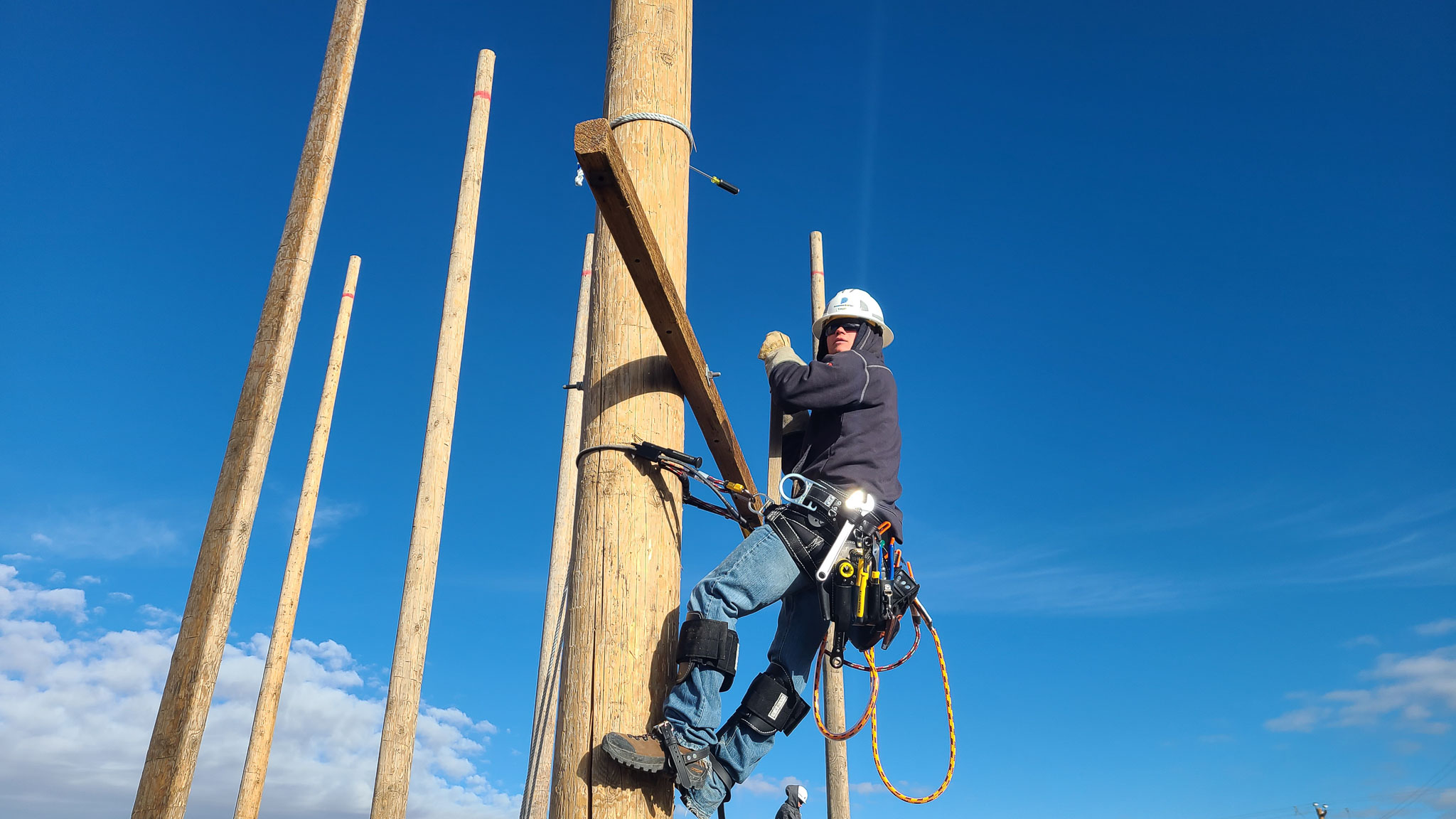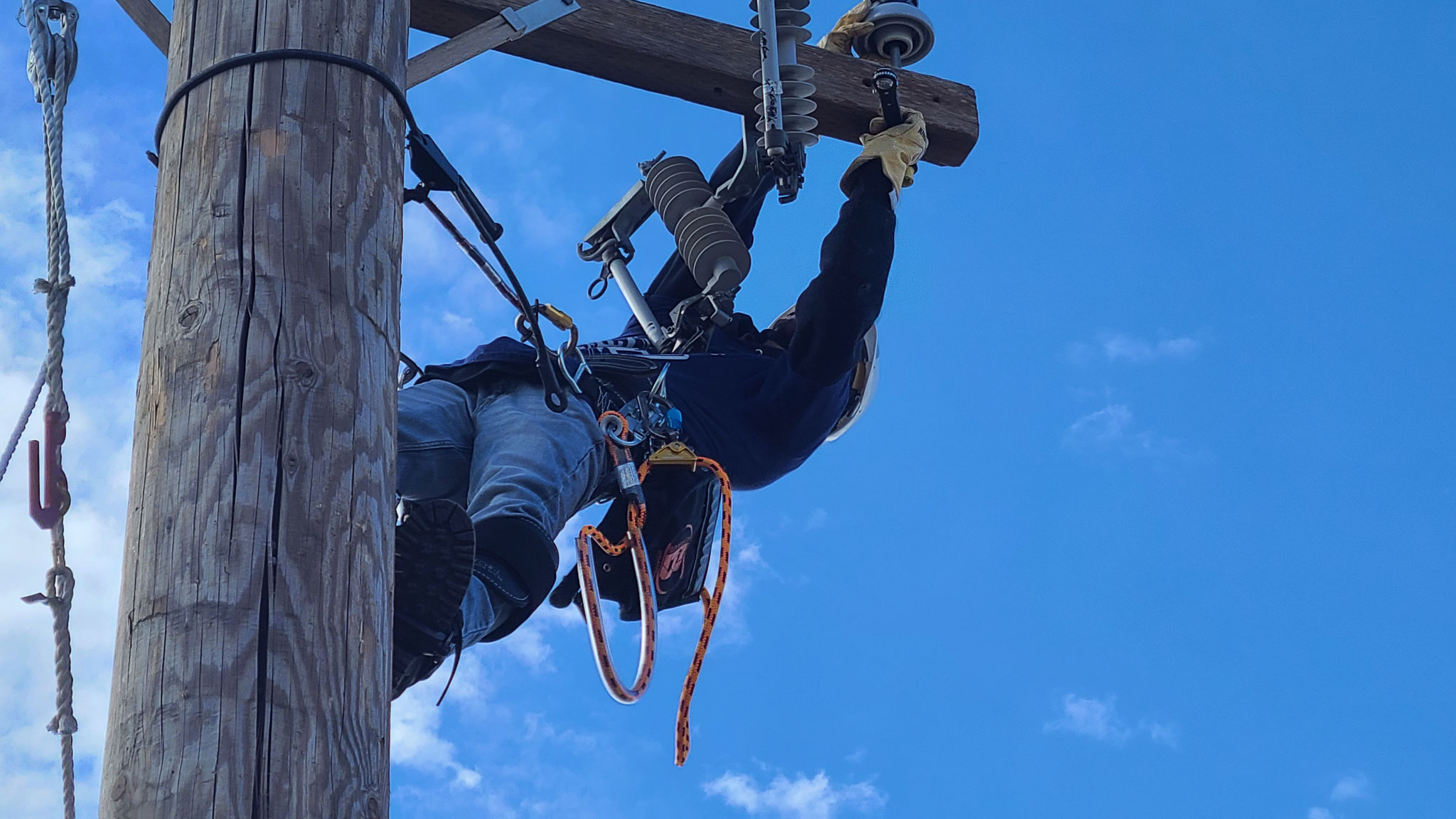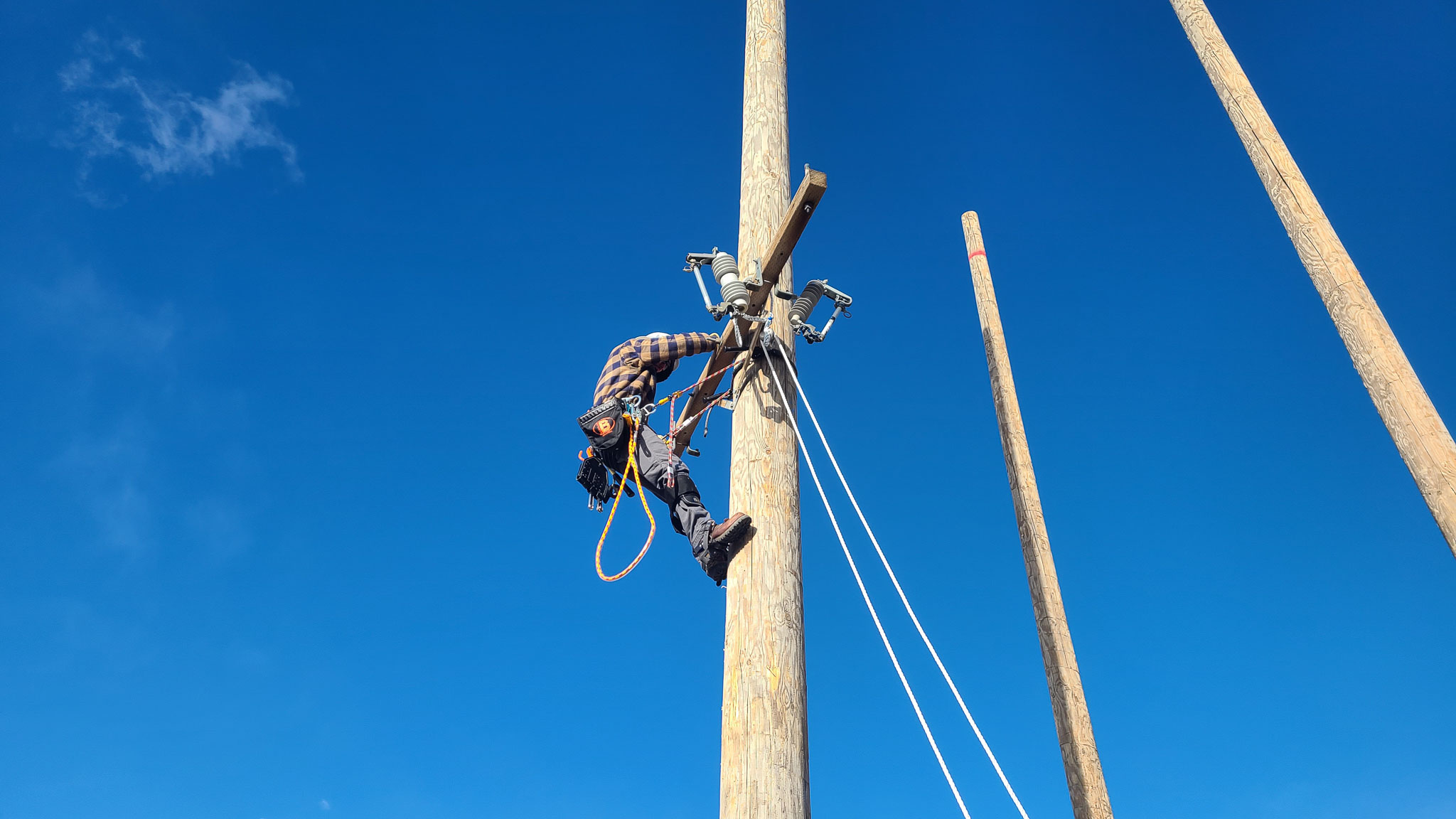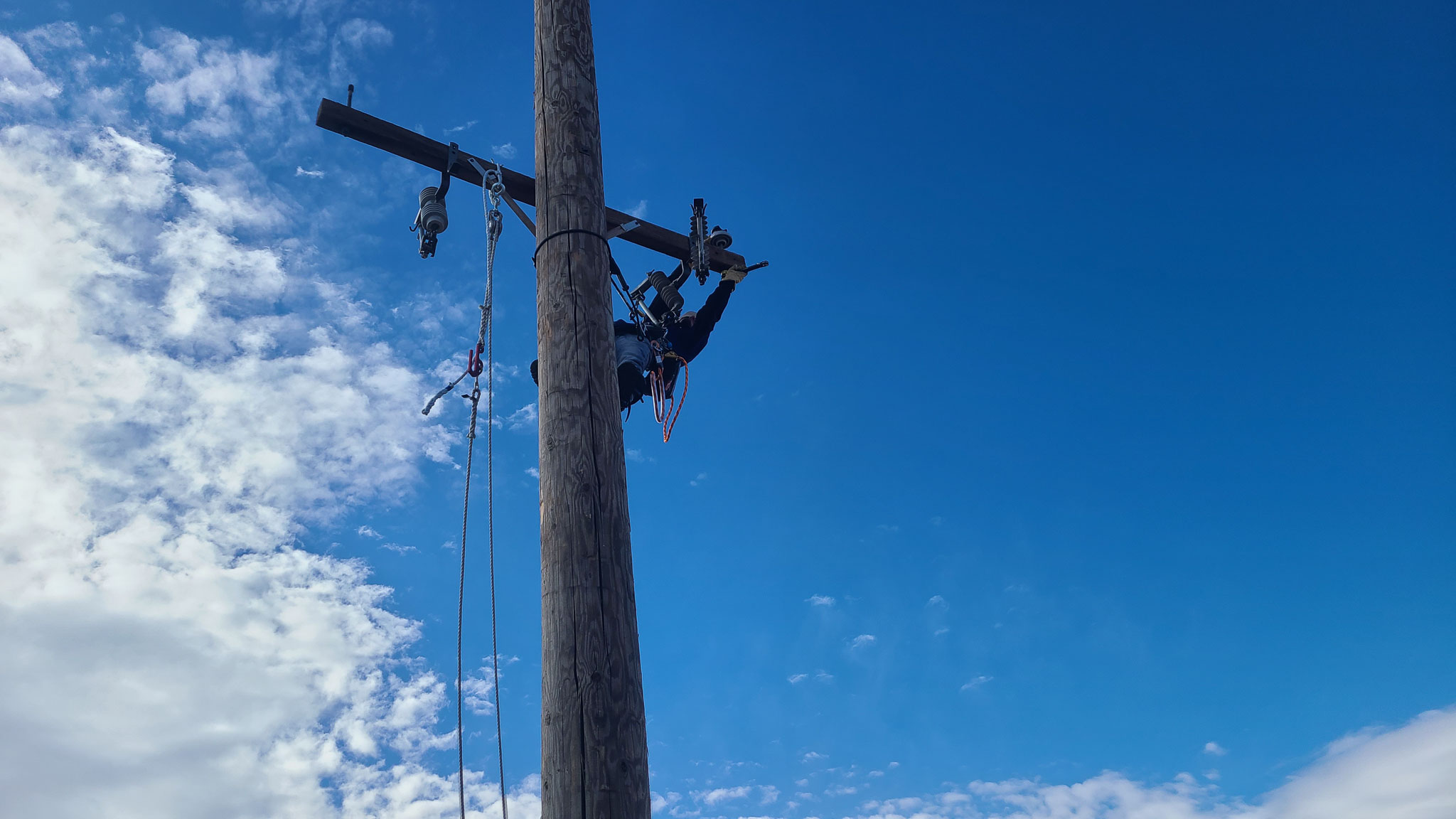 This program was funded through the Wyoming Innovation Partnership (WIP).