Get Your Mountain Biking Fix In The Middle Of Town
02/26/2021 /
Audrey Harton - Public Relations Specialist
/ POSTED IN
outdoors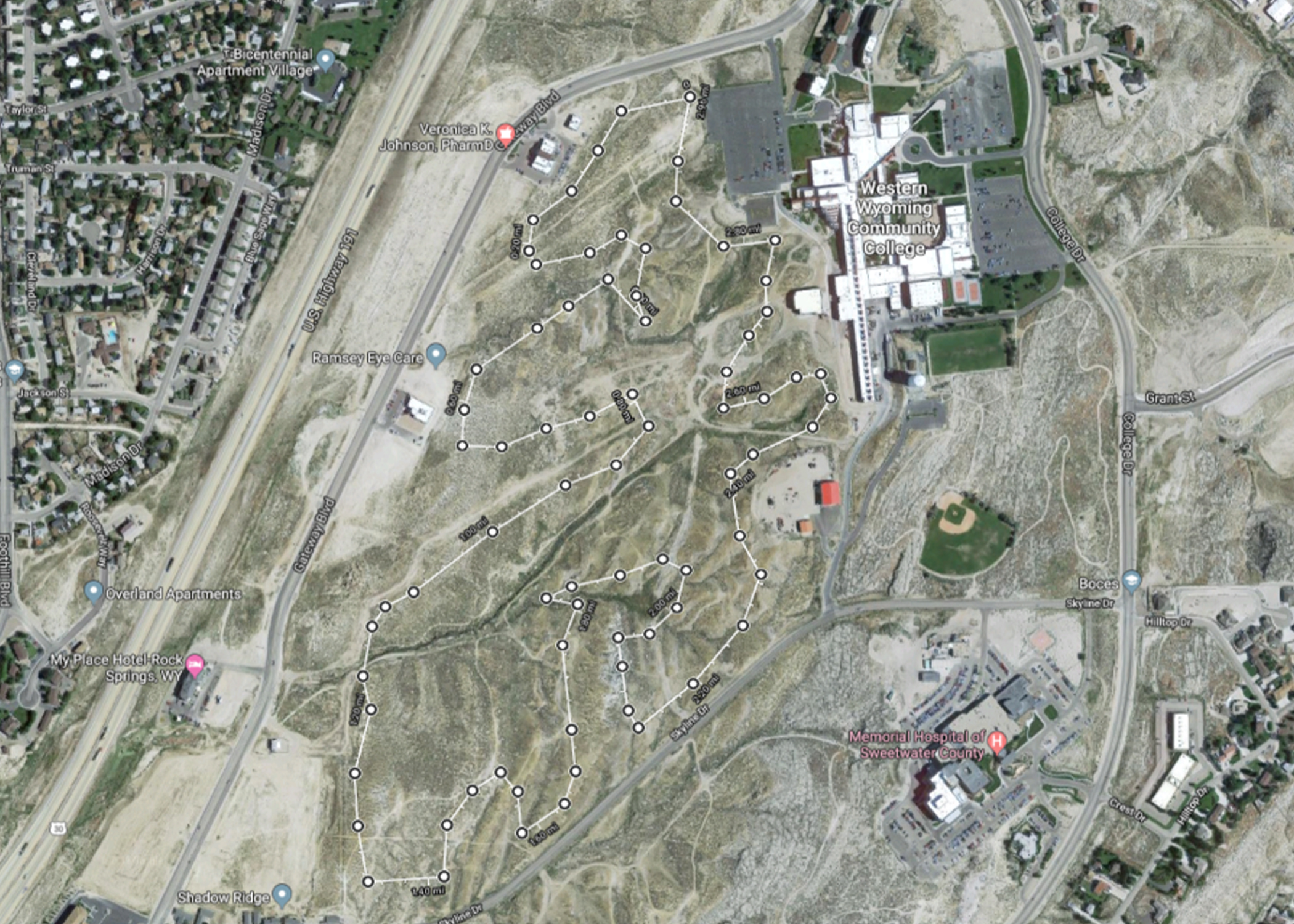 Bikes sales were up 120 percent over the last year - no surprise with people escaping lockdowns to head outdoors during COVID-19.
Biking, hiking, and outdoor activities were some of the only ways to get a break from being stuck inside, but still practice social distancing. Many people's normal workout routines were impacted with limited to no gym access, group classes for yoga, spin or Pilates, and swimming pool closures.
On the upside, COVID-19 has brought us closer to nature. It has rekindled the love of outdoors in those who were previously too busy to enjoy it; solidified the importance of nature in those who always valued it; and sparked and interest in those who didn't understand its worth, prior to the pandemic.
The outdoors are ingrained in Wyoming residents and mountain biking has always been near and dear to the hearts of many Wyomingites. Our biking enthusiasts had no need for a pandemic to get them out on their bikes. But the streets in town don't exactly hold the same adrenaline rush as when you're careening down a trail dodging sagebrush and badger holes at top speed.
Good news for our local mountain bikers and hikers! Western Wyoming Community College donated the land on the west side of the College to be used for a new three-mile mountain biking, hiking and (when mother nature gives us enough snow) cross-country skiing trail. The trail will be open for anyone to use, and perfect for students to blow off steam throughout the semester.
This project is possible because of the hard work and perseverance of local residents, Jason Medler (owner The Bike and Trike), Paul Gritten (Wyoming State Parks, Non-Motorized Trails-Coordinator), Eric Bingham (Sweetwater County Land Use Director), Jenissa Meredith (Executive Director, Sweetwater County Joint Travel & Tourism Board) and Randall Dale (Biking Enthusiast).
Paul Gritten helped kick off the project by outlining the trail, and brought a SWECO Trail Dozer to start cutting the path. So far, is a quarter complete and progress will continue once the snow melts.
Caption: Construction started on a new mountain bike path.
Once the main part of the trail is cut, the team will be looking for volunteers to help groom and make the finishing touches to the trail. If you would like to volunteer, please contact info@bikeandtrike.com.
The estimated completion date for the trail is Summer 2021.
This project is relying on donations for completion. A 501c3 has been set up for the project with The State of Wyoming to accept donations. If you are interested in donating, please mail a check to:
Outdoor Recreation Office & Division of State Parks
Attn: Lisa Koenig
2301 Central Avenue,
Barrett Bldg, 4th Fl.
Cheyenne, WY 82002
Please make checks payable to "Wyoming State Parks - Rock Springs Trails".
Sources: Bicycling