A Moving Experience
04/26/2021 /
Sierra Bird (she/her) - AAS Dance Entrepreneurship 2022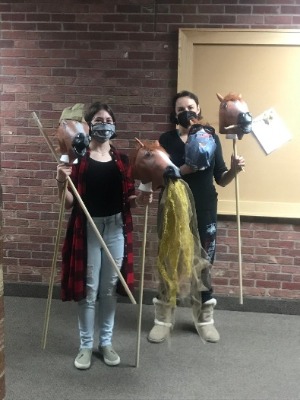 It's 7:47 p.m. on a Tuesday night. The third floor of Western Wyoming Community College reverberates with the sounds of music. The Mustang Dance Company is hard at work.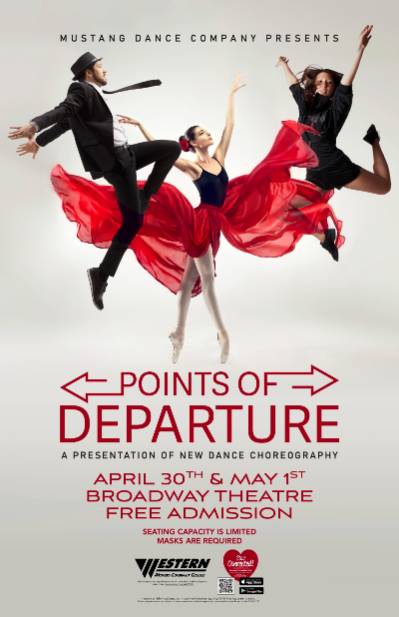 It's the best part of my day. Being surrounded by equally passionate artists from all over the world, all of us working together to create works of art to be shared with others—it's my passion. True, it's not always 'fun.' Sometimes I'm exhausted and I want to go home, sometimes I'm sore, and sometimes our rehearsals are just downright weird, but it's all worth it in the end.
This semester, I've had the wonderful (and sometimes mildly frustrating) experience of choreographing a routine for the dance company. Choreographing and directing this piece has been the experience of a lifetime. It might have been hard at times, but the happiness I have after seeing the final product is the best feeling I've ever had. And I know it's not just me. After talking with the other student choreographers for the dance company, Katie Ellis and Inez O'Connor, we've all agreed that seeing your ideas come to life is too satisfying to be conveyed with words.
We're nearing the end of rehearsals now. Tech rehearsals start next week and our performances are just over a week away. I'm remarkably excited to show everyone what we've been working on over the last month. There are some rather... interesting moments in our show. But I'm not going to tell you about that here. If you want to know, you'll just have to come to one of our shows on May 1 (performances start at 2:00 pm and 7:30 p.m.). For more details, click here.